Photos: 4,600ft Glass Walkway Opens In China and The Pics Alone Will Give You Vertigo
Publish Date

Friday, 26 August 2016, 4:14PM
If you're scared of heights then you might want to look away now, because this walkway in China is your worst nightmare come true!
The fact that it's attached 4,600ft (1,403 metres) up the side of a mountain is scary enough, but the fact that it's also made of glass is nothing short of terrifying.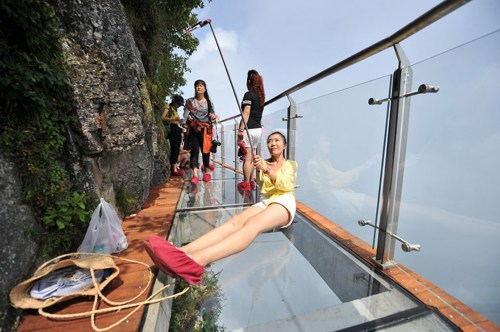 The walkway is 328ft (100 metres) long and 5.2ft (1.6 metres) wide and can be found situated on the side of Tianmen mountain in Zhangjiajie National Forest Park, Hunan Province.
The park is actually home to three glass walkways including a 1,410ft (430 metre) glass bridge suspended 590ft (180 metres) above the ground: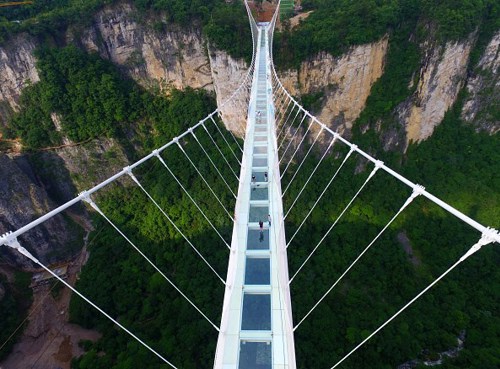 Photo: Getty Images