Dad Writes Hilariously Honest 'Tooth Fairy' Letter to Daughter
Publish Date

Thursday, 27 October 2016, 1:02PM
A hilarious note was shared on the Facebook page, Love What Matters on Tuesday, where one father wrote a detailed post to his daughter, Scarlett, acting as the tooth fairy.
The dad in question was more than a little irritated he had to fly back from his holiday early: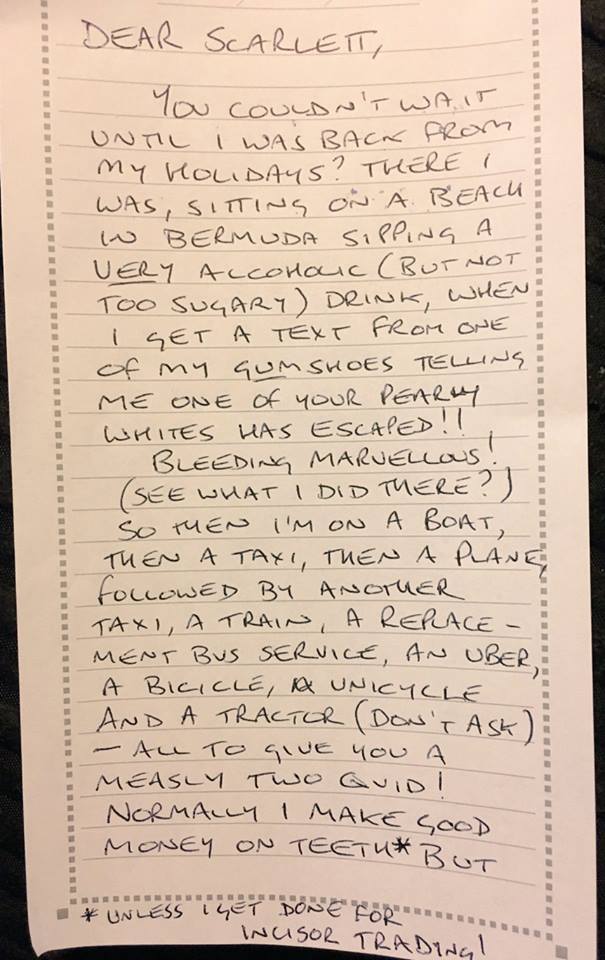 "Dear Scarlett, you couldn't wait until I was back from my holidays?
There I was, sitting on a beach in Bermuda, sipping a very alcoholic (but not too sugary) drink, when I get a text from one of my gumshoes telling me one of your pearly whites has escaped!!"
"Bleeding marvellous!" the tongue-in-cheek dad continued.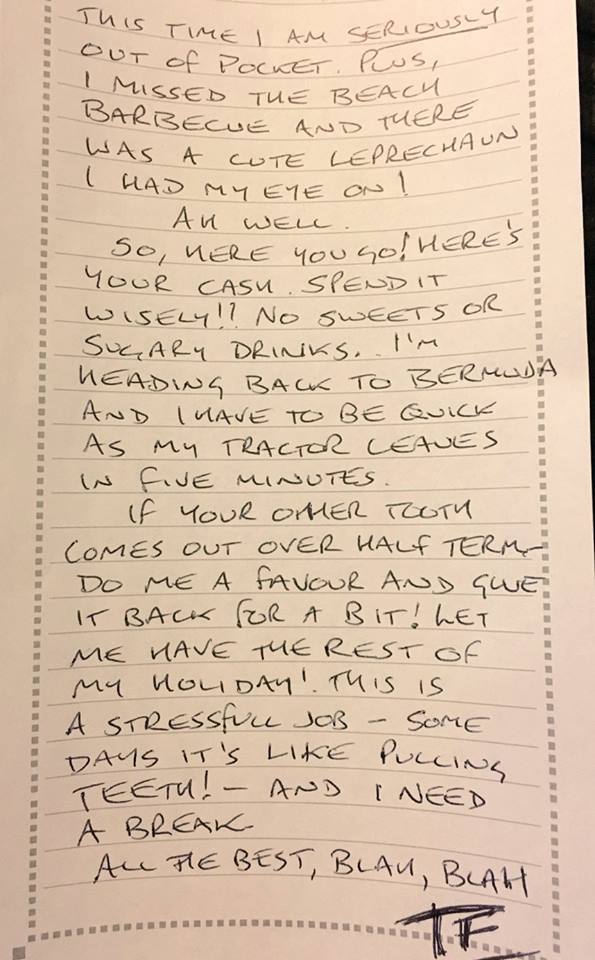 The father concluded his note to Scarlett by asking her to spend the money the tooth fairy gave her wisely, avoiding sweets and "sugary drinks."
He wrote: "If your other tooth comes out over half term do me a favour and give it back for a bit! Let me have the rest of my holiday!
"This is a stressful job - some days it's like pulling teeth!" he concluded.
The letter has received a large amount of attention as all parents around the world nod and rejoice.